Trail Blade X/T
SELECT SIZE BELOW TO SEE ACTUAL TIRE IMAGE:
*Pictured tire may not be representative of all size configurations.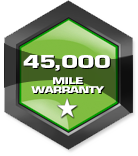 The Trail Blade X/T is a new type of multi-terrain tire. As another collaboration with Quartermaster Knives, the X/T cuts into the segment between traditional M/T and A/T tires. It offers the open shoulder and sidewall tread lugs of a mud terrain, combined with the off road ability of an all-terrain and the road feel of a highway tire. The design and variety of sizes brings a whole new look to SUV, Cross Overs and pickups as never before.
technology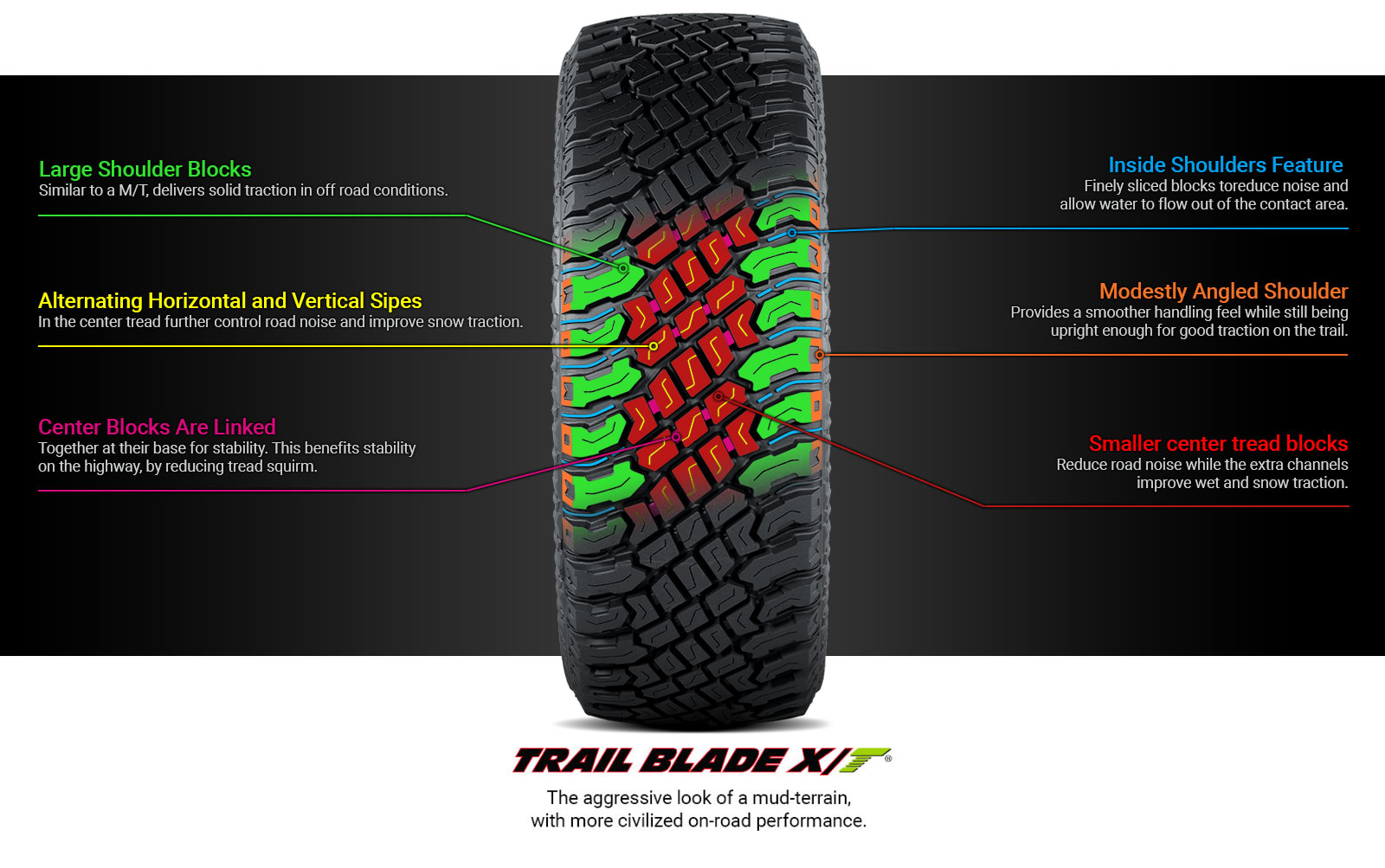 design
Trail Blade X/T Design Features:
Available in both LT and Metric sizes for a variety of vehicles.

All LT rated sizes feature a 3-Ply Sidewall for strength and durability both on- and off-road.

Large shoulder blocks give excellent grip in loose sand and mud.

Smaller center tread blocks maintain excellent on-road manners.

"Knife Blade" sidewall elements offer protection andstyle.

Multiple sipes across the tread enhance traction in rain and snow.

Designed in Texas by Quartermaster Knives.

Rim guard provides protection against curb damage towheels.

The Atturo® Trail Blade® X/T is produced in Thailand.
Trail Blade X/T
The X/T offers the mean sidewall style of our popular Trail Blade® M/T combined with a tread designed for performance on the trail as well as on the road. Owners of all types of trucks have been searching for a tire which gives the aggressive look of a mud-terrain, but has more civilized on-road performance. The Trail Blade® X/T was designed with exactly this type of driver in mind. The size range offers expanded opportunity to apply the rugged look of the trail to a wide variety of vehicles roaming the urban landscape. With a design inspired by the blades of Quartermaster Knives, Atturo® remains on the "cutting edge" of urban all-terrain style!