Trail Blade M/T
SELECT SIZE BELOW TO SEE ACTUAL TIRE IMAGE:
*Pictured tire may not be representative of all size configurations.

The Trail Blade M/T is a performance tire built for the dirt. For too long quality M/T tires were a high priced luxury. Now, Atturo provides an affordable option that really performs. This is a tire that is a proven winner in short course off-road racing. We run with the big names of the tire industry and win! Atturo uses a specialty crafted aluminum segmented mold to build the Trail Blade M/T. This type of construction creates a higher degree of uniformity throughout the tire.
technology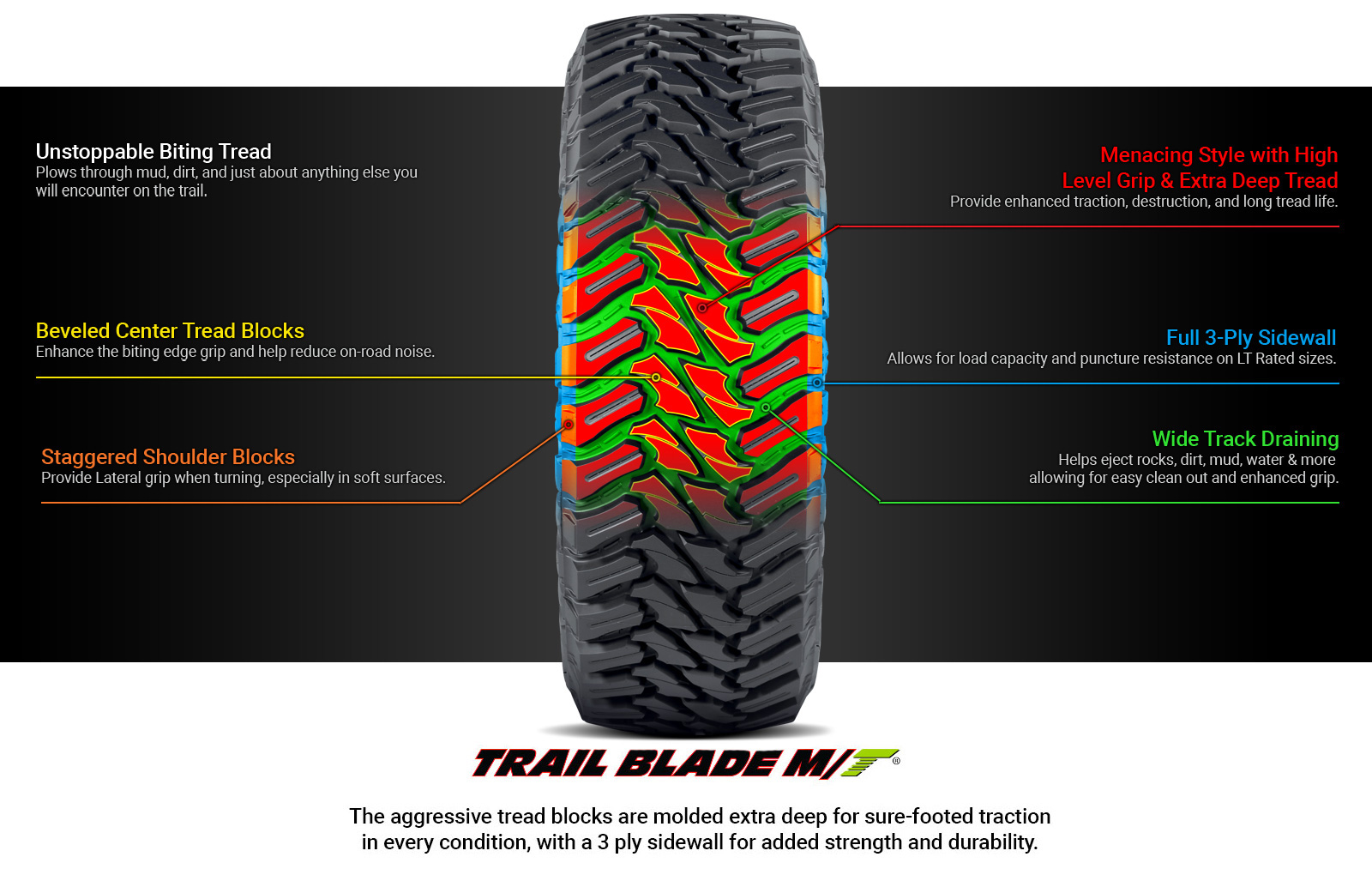 design
Trail Blade M/T Design Features:
The Trail Blade® M/T features an extra deep tread for off-road capability.

The beveled center tread blocks provide biting edge grip while reducing on-road noise.

The staggered shoulder blocks provide lateral grip in soft surfaces.

The aggressive sidewall tread blocks give deep gouging traction.

We race and WIN on the exact same DOT street tire in the TORC and LOORRS off-road series!

Full 3-ply sidewall on all LT rated sizes.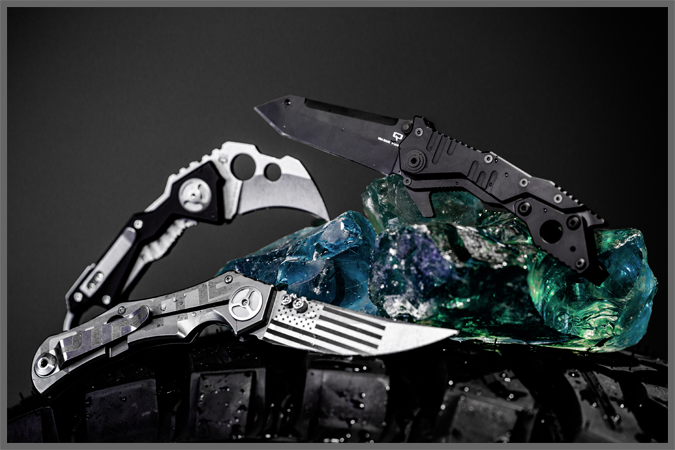 Based on Jared West,
of Quartermaster Knives.
The unique design of the Trail Blade is based on the cutting edge blades of designer Jared West, of Quartermaster Knives. We partnered with Jared to create something fresh in the LT tire segment. As the styling of the tire has become almost as important as the performance, we sought a unique blend of the two. We selected knife blades to incorporate into the tire design based on their intended use as a gouging or clawing type tool. The shoulder and corresponding sidewall tread blocks are based on a pusher style double tipped blade, even including the contoured edges. The alternate sidewall lugs are from the Karambit type blades. Quartermaster is making some of the most unique high-quality blades on the market. Where else can you put the same blade in your pocket and on your truck? Only with Atturo & QTRMSTR!