AZ610
SELECT SIZE BELOW TO SEE ACTUAL TIRE IMAGE:
*Pictured tire may not be representative of all size configurations.

The Atturo AZ610 is a touring tire designed for cross-overs, SUV's and other light trucks. This all-season delivers a smooth and quiet ride, with responsive handling and highway stability. It is backed by the Atturo 60,000 mile treadwear warranty.
technology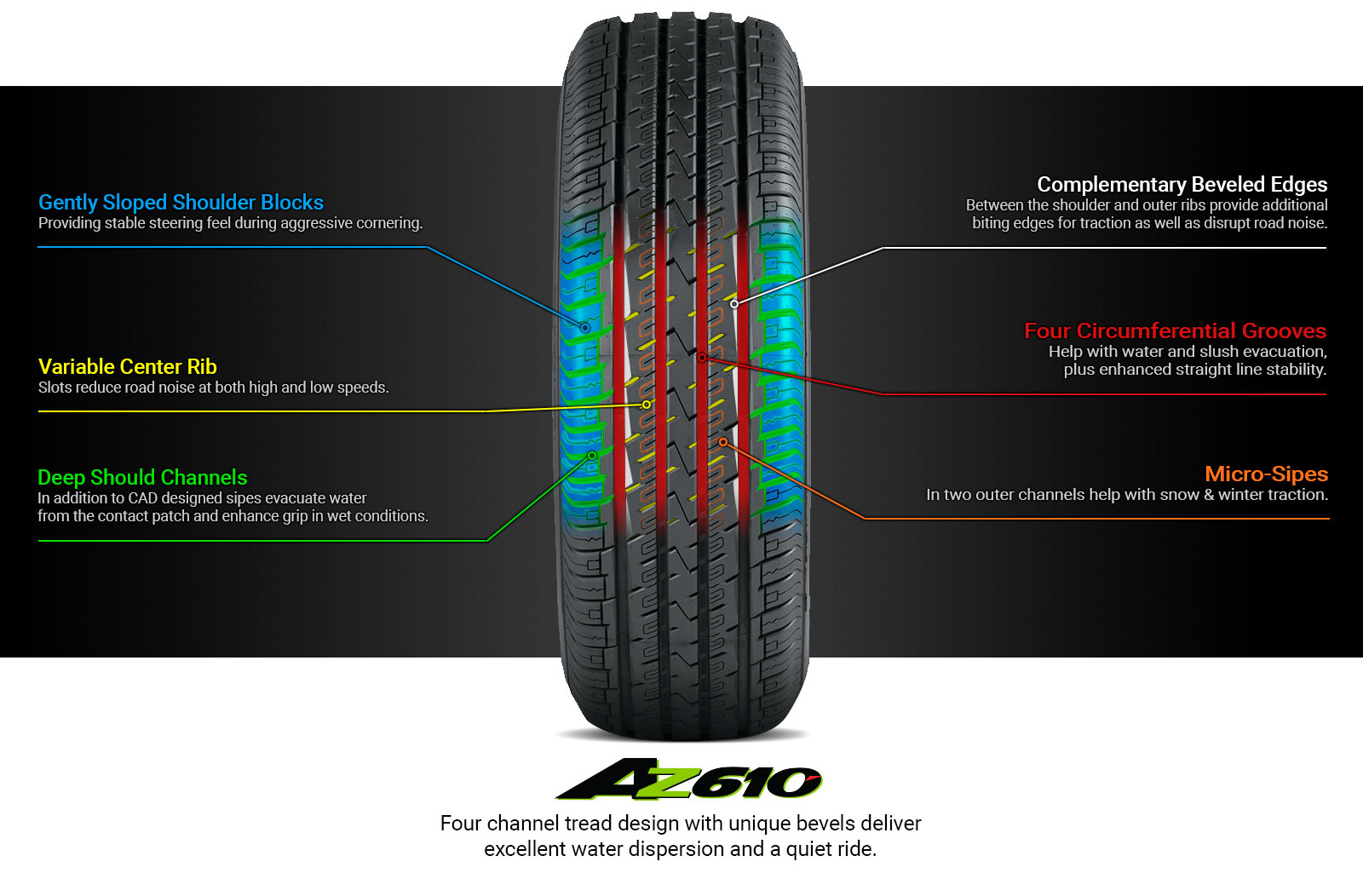 design
AZ610 Design Features:
Highway use tread design computer-optimized for comfortable ride and all-season performance.
Sizes available for original equipment fitments for both SUV and Cross Over vehicles.
Four center grooves channel water and reduce hydroplaning.
Rounded shoulder tread ensures smooth handling.
Multiple sipes across the tread enhance traction in rain and snow.
Rim guard provides protection against curb damage wheels.
The cross over and small SUV segment is the fastest growing area of the vehicle market. Replacement tire demand for these vehicles is set to explode over the coming few years. Atturo's AZ610 is ready to meet the need with a tread pattern that is capable of performance in all seasons.
The stylish sidewall matches the angular design trends in modern examples of these vehicles, making it a perfect tire for OEM replacement. The variable-pitch tread pattern is optimized for a smooth and quiet ride.
The other exceptional value inherent in the AZ610 is the brand-new 60,000 mile tread life warranty - the longest warranty in Atturo history.